KVSI series
adjustable single leg.slimmer leg than KVI.
Changing the height creates different communications.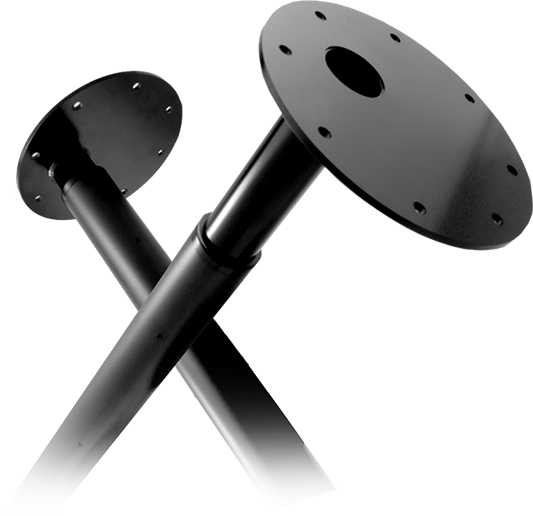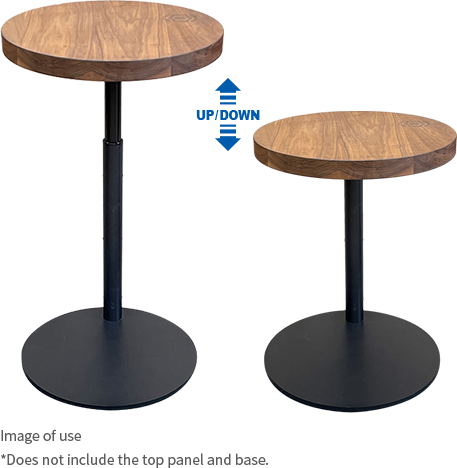 Features of KVSI
Adjust Easily !

lift the table top to the maximum hight and release the lock
Adjustable height range
(Column length: 520 mm ~ 720 mm)

By changing the height of the top, the table can be used for office chairs, higher chairs, and standing positions.
Minimum Height

Adjustable range

Color
Other functional fittings for tables