GS-ER
Noiseless Stepless Fitting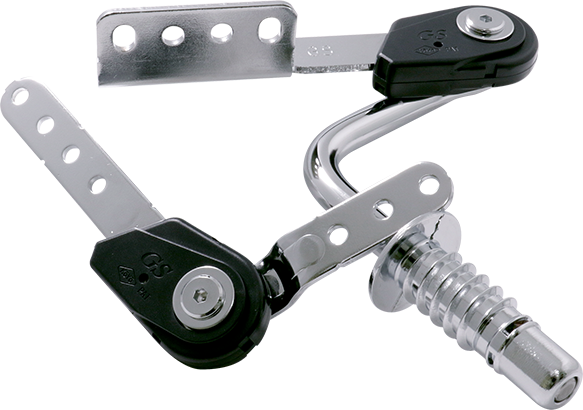 Silent, Stepless adjustable fittings bring even more comfort to functional sofas.
| | |
| --- | --- |
| Strength | 30〜100N·m |
| Application | Head Rest, Arm Rest |
| Pitch | Stepless |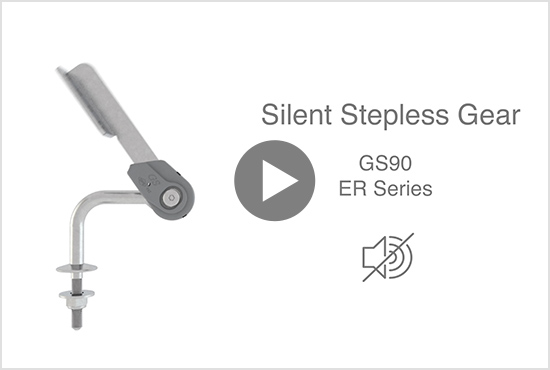 Features of GS-ER
ER FUNCTION

(Emergency Recovery Function)

In emergency, the torque limiter
enables
the overload to be
released and prevents
the fitting
from a malfunction.

* Please avoid from constant ER operation
within a short time.

Noiseless Fitting

No click sound

Stepless Fitting

Durability
ER Function details
ER Function Test Chart

* The upper graph shows an average of 30 samples measured at every 200 cycles.
* Please avoid continued ER operation in a short period of time.
* We will not guarantee ER function after using 1,000 times or more.
* Please use it as a reference value only.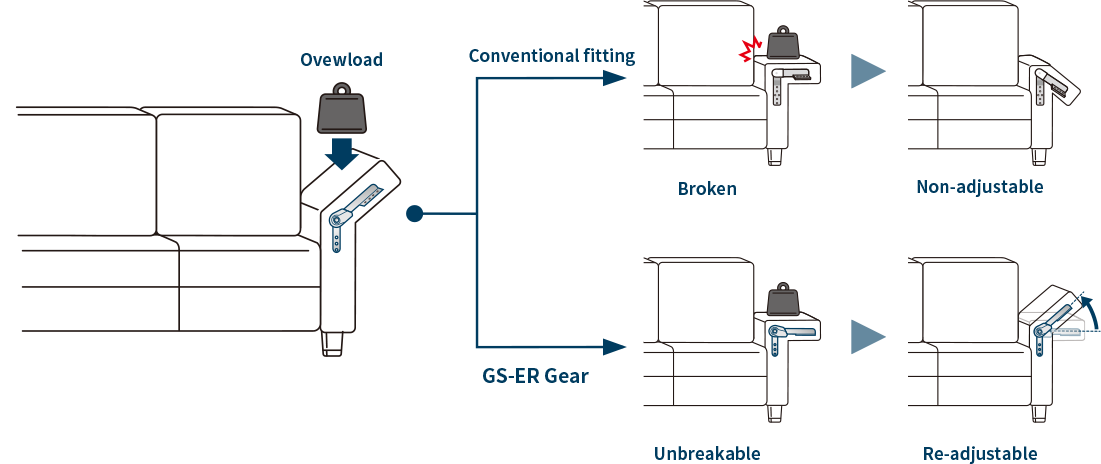 For headrests and armrests of sofas equipped with conventional fittings,
loads higher than expected will potentially impair the performance
of functional sofas.
Movement pattern (lock nut type)
* The starting position , and the movement pattern differe,
depends on the arm type and installation method. Please consult us.
48 degree
72 degree
90 degree
108 degree
120 degree