KDR Gear
Gear with high load capacity/free-lock mechanism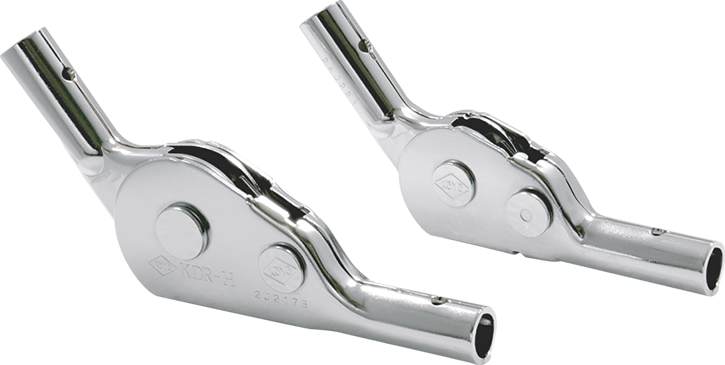 This gear has a high load capacity and a free-lock mechanism.
| | |
| --- | --- |
| strength | 330N·m 230N·m |
| Application | Back Rest, Head Rest |
| pitch | 5°pitch |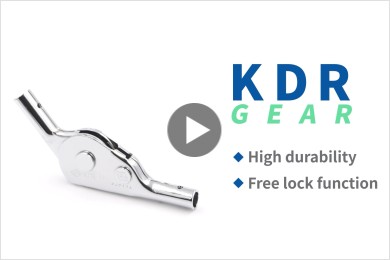 Features of KDR Gear
duability
free-lock mechanism
After the gear is released, the backrest is adjustable at any angle without having to be folded flat.
The angle can be adjusted even if there is not much space behind, such as against a wall.
Unlike conventional free locks, there are no resin parts, making welding easier.
conventional gear

Requires large space for angle adjustmentThe angle can only be adjusted after it is tipped down 180°.

KDR gear

Angle can be adjusted in a small spaceThe KDR gear can be locked at any angle after release.
How to Operate
releaseTilt the backrest forward to
Unlock the gear.

freeAdjust the backrest to
your desired angle.

lockPull the backrest back slightly.
Lock it.
line-up
*Actual products are not plated.(raw steel)
Action pattern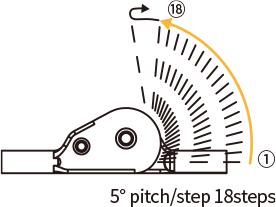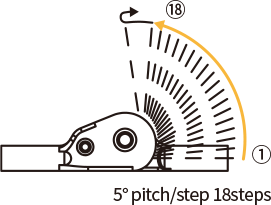 options
Resin cover
Upper cover: Prevents fabric and urethane from being rolled in
Case cover: Prevents scratches on the floor
KDR-H

KDR-L
Other functional fittings for legless chairs